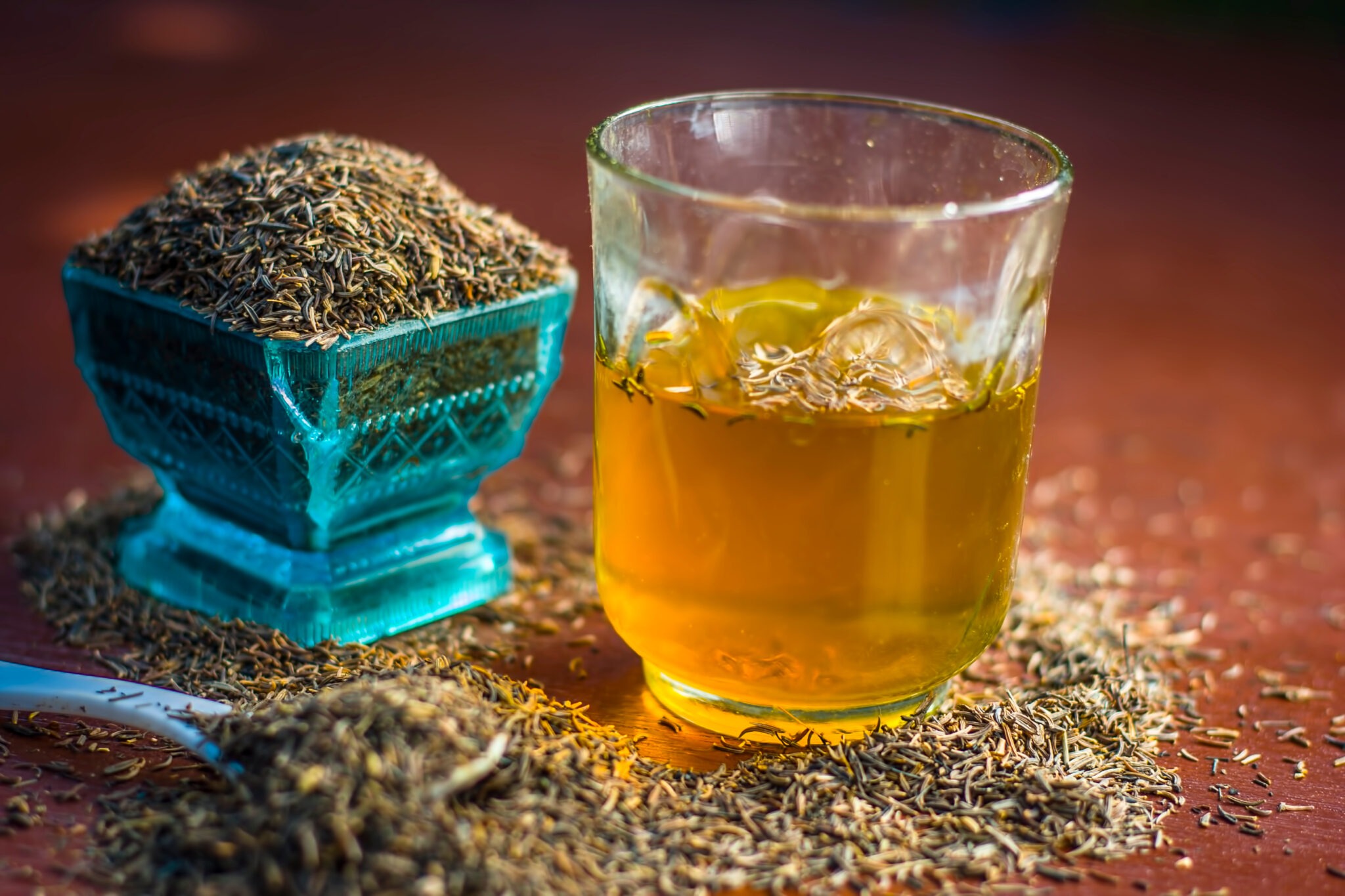 Introduction
Spices are an important and inseparable part of our food and are used since ancient times. The main function of spices is to add flavor, color and a good attractive texture and preservative to the food. Cumin health benefits are due to rich presence of carbohydrates, fiber, lipids, minerals like calcium, iron, potassium, vitamin C, B12, B-6 and folates as per National nutrient database for standard reference release (1).
Other important secondary metabolites of cumin seeds are the alkaloid, flavonoids, anthraquinone, glycoside, coumarin, resin, saponin, steroids, and protein (2).
Cumin scientifically known as Cuminum cyminum is one of the important culinary spice used from middle age because of its huge aromatic and medicinal properties. Cumin is a flowering herbaceous plant originate in the east Mediterranean to East India.
13 incredible health benefits of Cumin seeds
1. Antidiabetic
Taking cumin seeds helps in lowering the blood glucose level. The hypoglycemic effect of cumin was examined in diabetic rats. It was found that taking 2 g cumin per kg body weight for 6 to 7 weeks helps in lowering of glucose level and plasma tissue lipid (3).
2. Anticancer
Colon cancer is the most common form of cancer in the world and causes the highest death. Cumin seeds due to its flavonoid contents impart an antioxidant effect. This helps in reducing the chances of colon cancer and stomach tumorigenesis (4).
3. Immune booster
Cumin seeds help in strengthening the immunity of the body. It helps in activating the T-cells. T-cells in which T stands for thymus, as these cells are mature in thymus and are the part of the adaptive immune system. An adaptive immune system is a form of immunity against a specific form of diseases. and also helps in increasing the weight of thymus and spleen (5).
4. Strengthen bone
People above 35 especially women should take care of the bone density or the probability of osteoporosis. Cumin daily intake helps in strengthening the bone by increasing the bone density. Therefore prevents bone fragility and decrease the susceptibility of fracture (6).
5. Anti-inflammatory effect
Oil extracted from cumin seeds when applied act as an anti-inflammatory. Studies show that the oil extract of cumin seed helps in preventing and lowering swelling, therefore, reduce pain and acts as a dose-dependent analgesic agent (8).
7. Reduce stress
Cumin seeds have essential oil and help in reducing stress (9). Studies show that cumin seed helps in relaxing the central nervous system and also decrease corticosterone level and increase the size of spleen and thymus in rats.
8. Helps in digestion
Cumin seed and leaves extracts due to its antiulcer activity helps in regulating digestion. Water extract of cumin seeds helps in protection the stomach wall and increase the production of mucin thus prevents an ulcer. Therefore taking water extract cumin seeds is very important for a healthy stomach (10).
9. Protects kidney
Cumin helps in normalizing the uric acid level in the kidney, therefore, prevents the kidney from nephrotoxicity. In a study done on mice, it was observed that cumin seeds are more effective than that of coriander seeds in protecting the kidney from any kind of nephrotoxicity or toxic substances which affects the normal function of the kidney (11).
10. Prevents blood loss
The extract of cumin seeds helps in preventing blood loss because of its iron abundance. Cumin seeds stop hemolysis that protects the RBC (red blood cells) from rupturing thus prevents anemia. Therefore cumin can be a good source for the patients who are suffering from anemia and adds blood in the body (12).
11. Cure respiratory related problems
Cumin seeds are very effective against respiratory related problems. Water extract of cumin seeds helps in dilation of the respiratory tract thus eases the passage of air in and out. In scientific term, we can say that water extract of cumin seeds acts as a bronchodilator and increase the airflow to the lungs (13).
12. Increase lactation
Cumin seeds are rich in Thymol content, therefore, are very useful. In pregnant women on taking cumin seeds to increase lactation. Increased secretion of milk on eating cumin seeds is because of thymol which helps in more secretion of lactating glands. In addition to this cumin seeds are also rich in calcium therefore also enhance the quality of breast milk (14).
13. Healthy skin
Cumin seeds are rich in Vitamin E. The deficiency of vitamin e causes nerve problem, RBC destruction, and impaired immune response. It also causes thin hair loss and skin problems. Therefore cumin helps in restoring hairs and skin glow and prevents microbial growth (13).
Side effects of Cumin seeds
1. Male contraceptive
Studies done on rats shows inhibition of spermatogenesis, therefore, cumin acts as an herbal male contraceptive (7). Therefore it can be concluded that taking cumin seeds because of its oil content may cause in reducing male sterility by increasing sperm motility.
2. Lowers blood sugar
Taking cumin seeds above dietary level may cause a lowering of blood sugar and thus lead to hypoglycemic condition (13).
3. Liver cancer
Excessive intake of cumin seeds also causes liver cancer  (14). Therefore people who are already suffering from liver-related diseases should take precaution or avoid taking cumin seeds in excess.
4. Avoid with specific drugs
People who are already taking medicine for fever, liver, kidney, tuberculosis, osteoporosis, cholesterol should avoid cumin as it causes a reaction and may alter the effects (13).