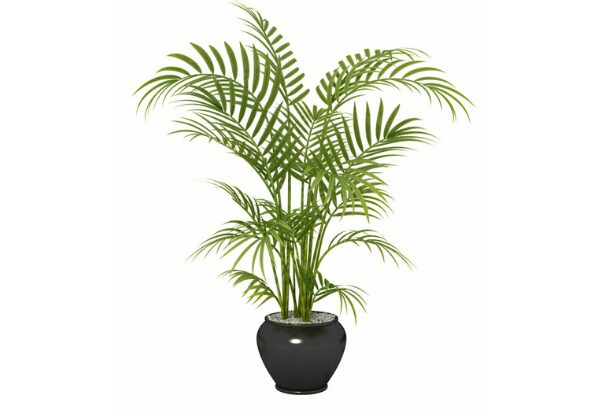 Introduction
Clean air and good food are the two main essential parts of healthy living. Indoor activities like cooking and heating affect indoor air quality. Even using paints, nail polish and nail polish removers, cosmetics, printers, furniture, rugs, and garage activities also degrade the indoor air quality. Indoor plants like areca palm health benefits are helpful in absorbing harmful gases and add to the serenity and an aesthetic sense of the room. Therefore, it is one of the best ways to reduce the effect of indoor pollution is by planting indoor plants.
Areca palm indoor plant is one of the best air purifiers or indoor plants to clean the air. The growth rate of this plant mainly depends upon the type of environment. In the wild condition it grows up to 100 feet while in the indoor condition, it grows up to  6-7 feet.  The main source of Areca palm propagation is through seed. The plant requires good light with proper aerated soil, and its lifespan is about 10 years. Regular repotting and proper nourishment every two years are necessary to avoid Areca palm turning yellow.
Botanical name
Chrysalidocarpus lutescens
Common names
Feather palm

Golden cane palm

Yellow butterfly palm
Areca Palm Benefits
Major indoor air pollutants removed by this plant are acetone, xylene, and toluene from indoor air (1). A major source of acetone indoors is from petroleum and diesel products, nail polish, paints, detergents, adhesives, and cleansers, etc(2). Xylene is also one of the major indoor air pollutants that mainly accumulate because of poor ventilation, paints, and wooden furniture (3). Toluene causes central nervous system disorders and necrosis mainly in children. Toluene also affects pregnant women and thus causes developmental disorders in newborns and fetuses. Other common symptoms of toluene in the body are irritation of the upper respiratory tract and eyes. Again the major source of indoor air pollution is paints, cosmetics, gasoline, etc (4).
Health benefits of Areca Palm
1. Absorbs pollutants
Areca palm plants help in absorbing indoor air pollutants like acetone, xylene, and toluene which emits from petroleum products and paints, and wooden furniture.
2. Healthy Lungs
Areca palm plants absorb harmful pollutants from indoor air and provide fresh air. thus helps in minimizing upper respiratory tract diseases causes mainly because of toluene.
3. Proper development of children and fetus
Harmful gases like toluene and xylene etc cause developmental problems in children and fetuses in pregnant women. This plant helps in minimizing these gases from the indoor environment.
4. Strengthen the central nervous system
Areca palm, therefore, provides fresh air by absorbing toluene and other gases, hence, helps in improving the nervous system in children and stops necrosis that is the sudden death of cells and other tissue of the body.
Taking Care of areca palm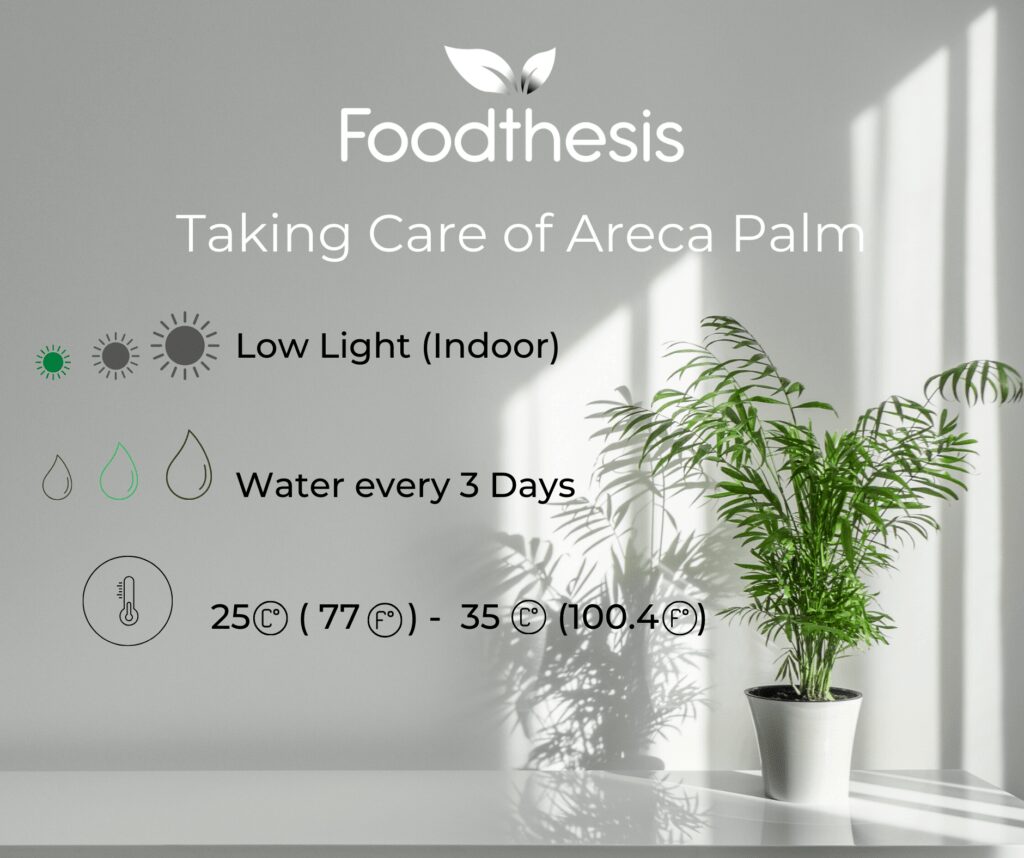 Read more about air purifying plants