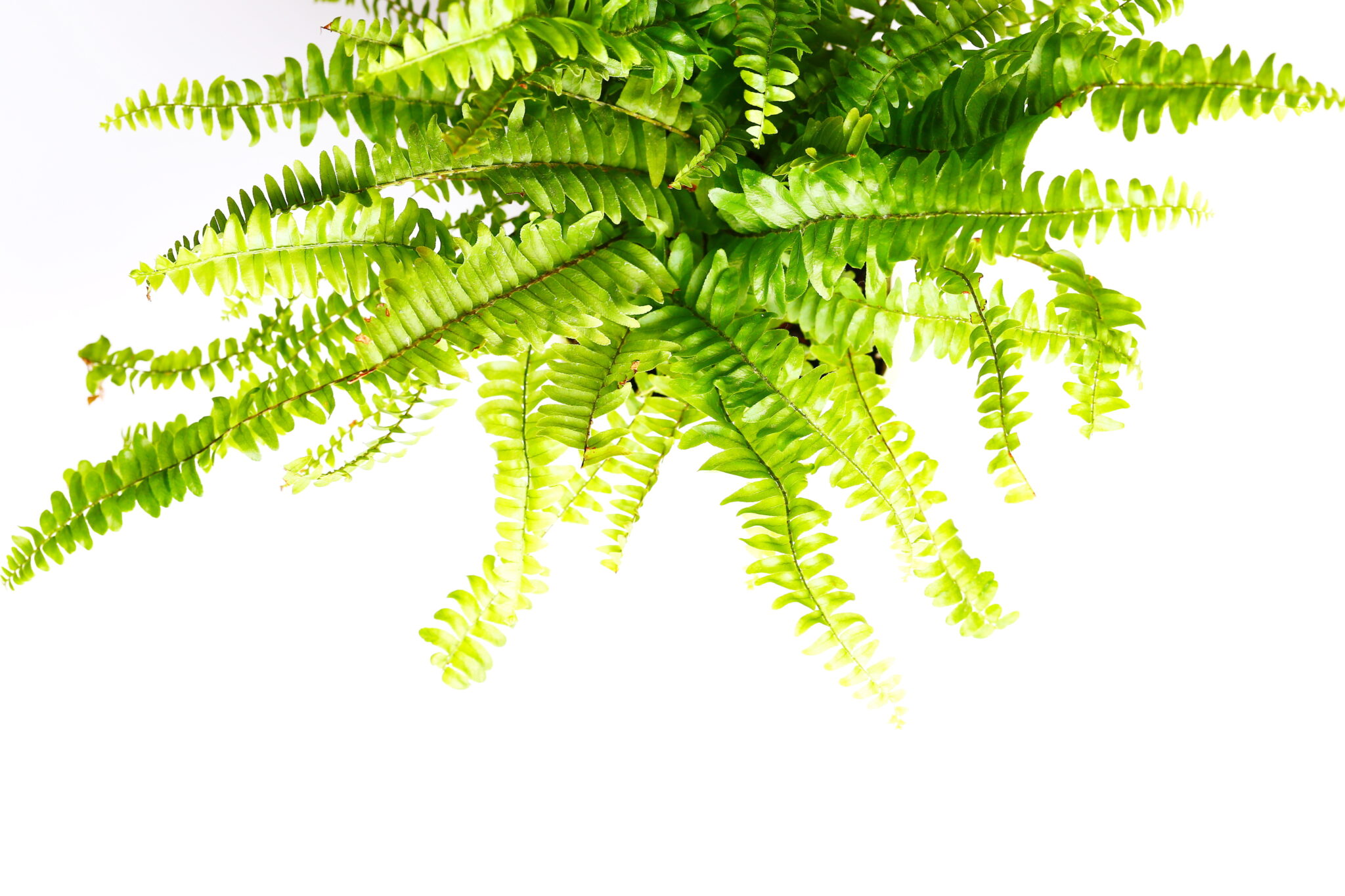 Boston Fern
Sword fern or Boston fern is scientifically known as Nephrolepis exaltata is a type of fern that grows under the part shade and part sun in a moist condition. Boston fern has long and narrow leaves known as fronds. This plant can grow well both in indoor and outdoor conditions.
Health benefits of Boston fern
Boston ferns are the oldest plant on the earth, older than all the flower-bearing plants. These plants not only aids aesthetics but is also useful in removing many harmful air pollutants from the environment. Boston ferns mainly help in removing formaldehyde from the air and provide humidity thus makes the air more pure and fresh.
Boston fern air purifier
The trend of planting Boston fern today is increasing not only because of its beauty but because of its ability to purify indoor air and adds to humidity to the environment thus gives a soothing effect to our house.
Major air pollutants removed by Boston fern


1. Absorbs formaldehyde
Studies done by NASA on indoor plants for clean air showed that Boston ferns are capable of absorbing formaldehyde from the environment (1). Formaldehyde is one of the many indoor air pollutants which emits mainly from cooking, smoking, cosmetics, paints, etc. As per WHO studies indoor wooden furniture with formaldehyde resin paints is the main source of formaldehyde pollution (2).
A study done in the year 2018 showed that 26% of formaldehyde can be removed only by the roots of the fern of this family can remove formaldehyde in poorly ventilated rooms. and the concentration of formaldehyde can not affect the normal photosynthesis activity of this fern (5)
2. Removes xylene
Planting Boston ferns in homes and offices also help in absorbing another harmful pollutant known as xylene. According to the Department of health and human service U.S.A., petroleum products are the main source of xylene production. Typically indoor air has xylene 1-10 ppb. Buildings with poor ventilation have a higher indoor level of xylene thus causing sick building syndrome. Other sources of xylene are paints and wooden furniture (3).
3. Absorbs toluene
Toluene is another harmful air pollutant that causes central nervous system dysfunction, necrosis, Irritation of the upper respiratory tract, and eyes. Children exposed to these harmful pollutants also suffer developmental problems and reproductive problems in females. The major source of toluene pollution is gasoline, solvents in paints, plastic and soda bottles, paint cosmetics and other organic chemicals (4). Planting Boston fern indoor thus results in removing toluene from the air and thus give clean and fresh air to respire.
How to grow Boston fern?
Any plastic container hanging pots or decorative pots are used for the growth of this fern. The Boston fern should be potted in a well-aerated, well-drained, and high water holding capacity medium so that the fern does not get dry. We can prepare in-house fern media by mixing 50 % peat with vermiculite of perlite and pine bark for fertilization. Proper watering according to the environment is necessary and avoid direct sunlight. Propagation is simply by dividing the clumps.